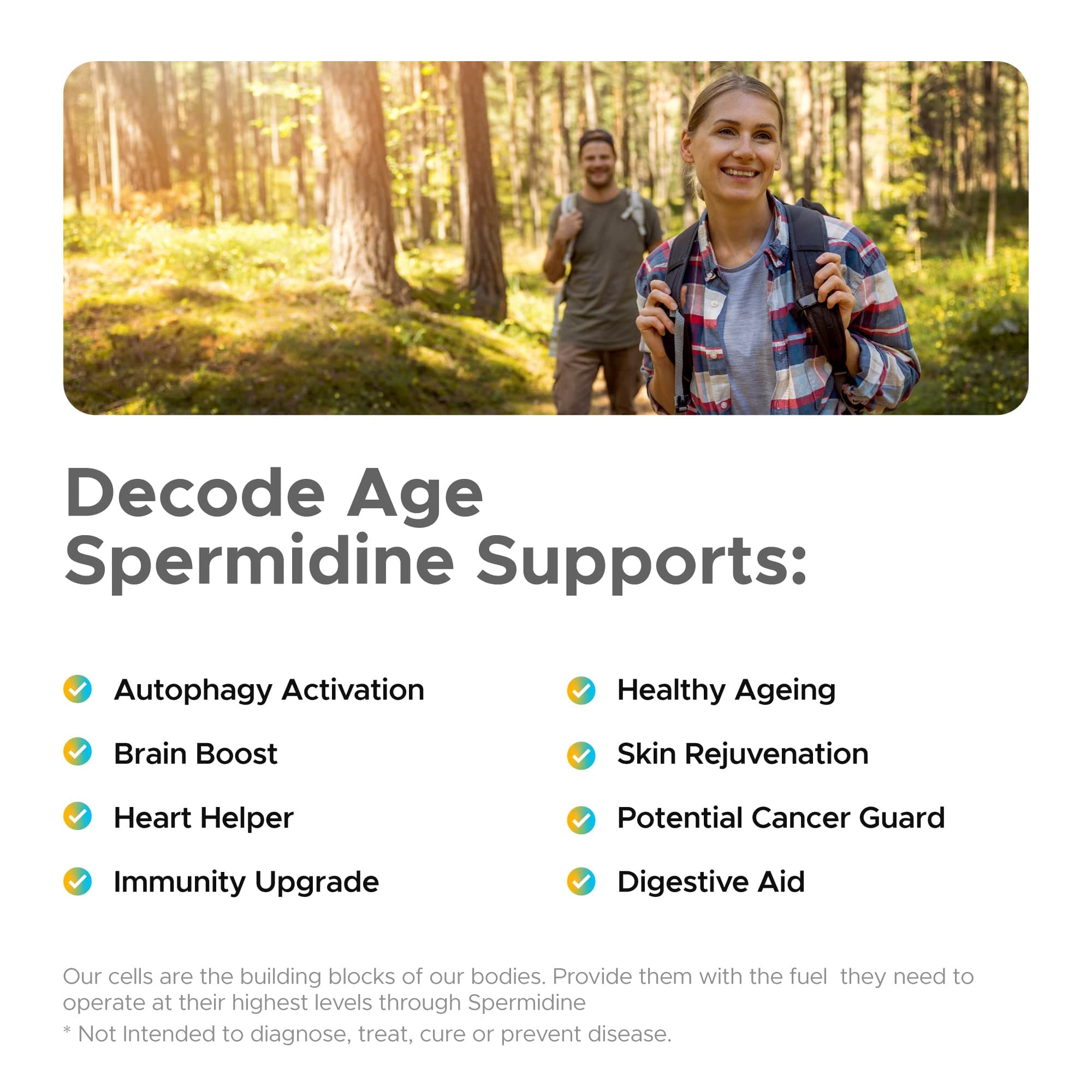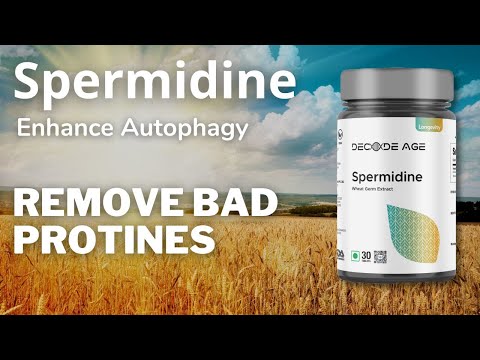 98% Spermidine Supplement 10mg 100x More Potent (60 Tablets)
Experience the power of cellular rejuvenation with Decode Age's Spermidine Supplement. Crafted with superior purity, our supplement fuels autophagy, supports cognitive function, and promotes healthy aging. Embrace vitality and longevity, all in one convenient capsule. Start your journey with Decode Age today and redefine your wellness story.
✔ Autophagy Activation
✔ Brain Boost
✔ Heart Helper
✔ Immunity Upgrade
✔ Healthy Ageing
✔ Skin Rejuvenation
✔ Potential Cancer Guard
✔ Digestive Aid
EXTRA PERKS WHEN YOU SUBSCRIBE

✔ Discounts up to 40%.
✔ First access to new products and promotions.
✔ Priority customer service.
✔ Guaranteed availability, never run out of your essential health products.
Know more
What is the optimal Dosage of Spermidine for you?

✔ Adults (18-50): Start with one tablet daily.

✔ 50+ years: Start with one, increase to two tablets daily if tolerated.


Please consult your healthcare provider for personalized guidance.
Product specification
Get set to experience a health revolution with Decode Age Spermidine Supplement, your wellness companion powered by 99% pure Spermidine Trihydrochloride. Here's a snapshot of the numerous benefits you're about to discover.
When to Consume
Start with one tablet daily, preferably with a meal. After assessing your tolerance, increase to two tablets daily - one in the morning and one in the evening.
Serving
Serving Size: 1 Tablet
Servings Per Container:60
Key Ingredients
✔ 99% Pure Spermidine Trihydrochloride
✔ 10mg per Tablet
Benefits
Autophagy Activation
Think of spermidine as the key to your cells' recycling plant. It jump-starts autophagy, a process that renews your cells, keeping them healthy and warding off age-related illnesses.
Heart Helper
Spermidine is a lifesaver for your heart. It promotes autophagy, relaxes stiff arteries, and helps maintain a healthy blood pressure, reducing the risk of heart diseases.
Brain Boost
Spermidine is your brain's personal fitness trainer. It fights inflammation, builds memory cells, and sweeps away harmful proteins linked to diseases like Alzheimer's and Parkinson's.
Immunity Upgrade
Spermidine acts as a shield, strengthening your immune system. By stimulating autophagy and cell renewal, it makes you more resistant to infections.
Healthy Ageing
Spermidine helps you age like fine wine. As we grow older, our spermidine levels drop. Supplementing with Decode Age Spermidine replenishes these levels, promoting longevity and a healthier life.
Skin Rejuvenation
Spermidine is like a spa treatment for your skin. It promotes cell renewal and collagen production, resulting in healthier, more youthful-looking skin.
Potential Cancer Guard
Studies suggest that spermidine may help lower the risk of certain cancers like colon cancer, thanks to its ability to promote cellular health and autophagy.
Digestive Aid
Spermidine not only ensures your cells are in top form but also aids your digestion. It can support a healthy gut environment and nutrient absorption, making your meals more efficient and contributing to overall well-being.
Experience unmatched purity with Decode Age's 99% pure Spermidine Trihydrochloride. Tested rigorously for quality, our supplement outshines the rest, delivering unrivaled potency for your health journey.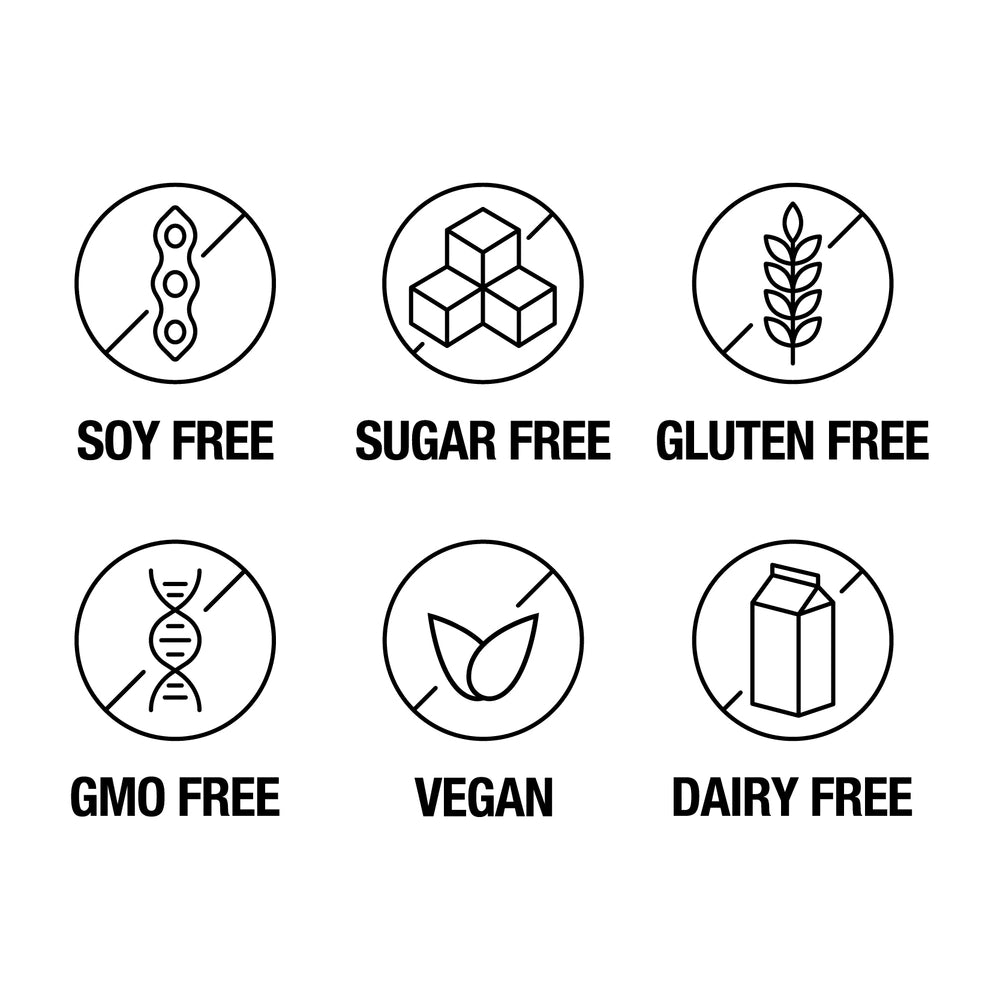 Know your journey with Spermidine Supplement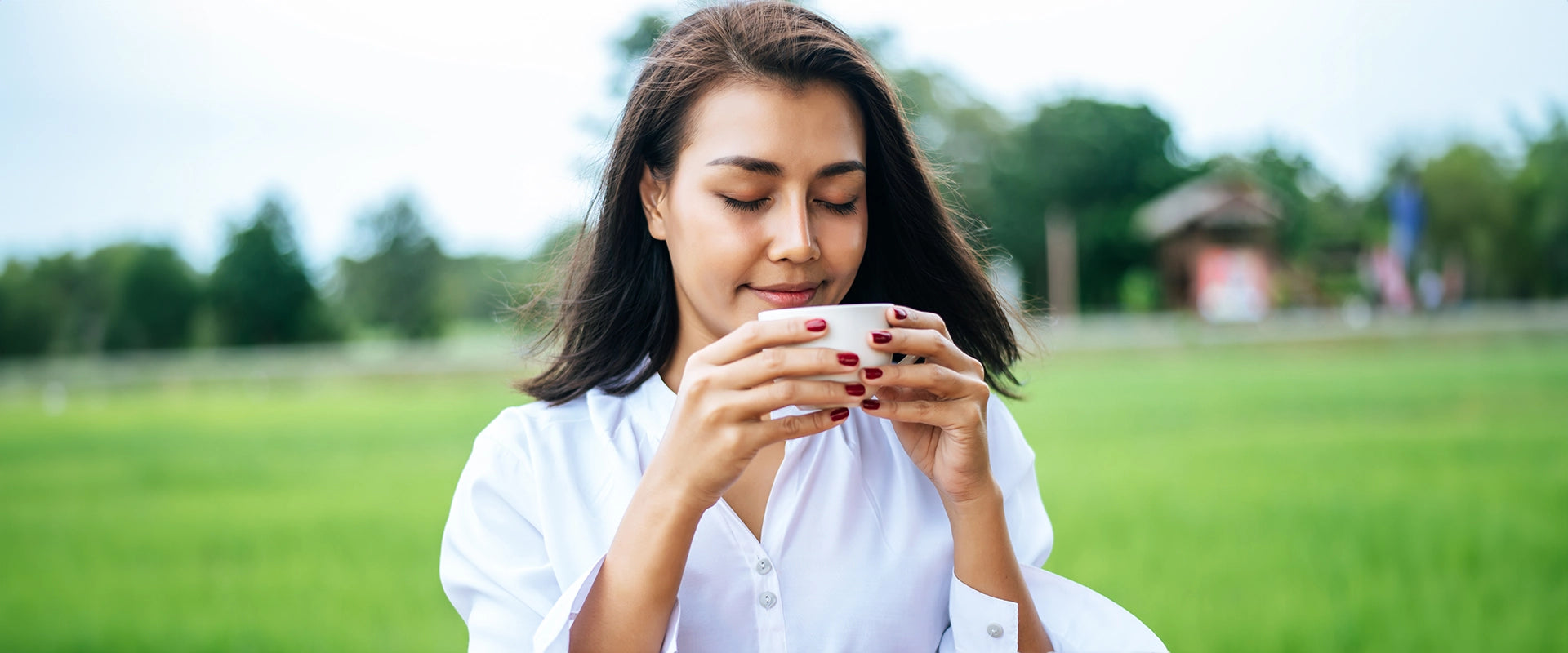 Imagine Spermidine as your morning cup of green tea - it starts working within two weeks, rejuvenating your body, refining your skin, and sharpening your mind. It's like a gentle burst of energy and beauty, without any jitters.
A month in, Spermidine becomes your daily wellness partner. Your energy levels remain consistent, your skin starts to radiate health, and forget about brain fog - it's history. It's like having a personal trainer for your brain and a top-notch skincare routine, keeping you alert, vibrant, and focused all day.
After a month, Spermidine is like a faithful pair of running shoes, supporting you through the marathon of life. Your mental agility improves, your skin continues to glow, like acing a challenging puzzle or using a perfect skincare product. And as for ageing? It's as graceful as the ageing of fine wine, all thanks to Spermidine's support.
In short, Spermidine is your wellness ally - it gives you a quick start, stays by your side daily, enhancing your health and skin, and aids you in ageing with grace. It's your reliable companion on your wellness journey.
How Autophagy and Spermidine Promote Cellular Health and Lifespan
Autophagy (pronounced "ah-TAH-fah-gee").
Autophagy is a biological process used by cells to maintain homeostasis and ensure their own survival under various conditions. The term "autophagy" itself comes from the Greek words for "self" and "eating," which provides a clue to its primary function.
Autophagy is a fundamental, natural process that helps our bodies maintain optimal health. Think of it as your body's housekeeping service, efficiently cleaning out damaged cells and repurposing them into valuable building blocks. This process plays a crucial role in slowing down the ageing process and protecting against diseases.
Spermidine, a naturally occurring compound, is like the catalyst that boosts this housekeeping process. Scientifically, it inhibits an enzyme known as acetyltransferase EP300, prompting autophagy into action. This means spermidine helps give the go-ahead for your body's clean-up crew, allowing it to recycle damaged cellular components more effectively and maintain overall cell health.
Autophagy is your body's recycling system, and spermidine is the manager that keeps it running smoothly, promoting healthier, more efficient cells, and potentially contributing to a longer, healthier life.
Benefits of Spermidine in Chronic Disease Management
Spermidine, a naturally occurring polyamine, has been linked to a variety of health benefits due to its role in promoting autophagy, a process that helps cells remove waste and repair themselves.
Studies have suggested that spermidine may help maintain heart health by reducing arterial stiffness, enhancing endothelial function (the inner lining of blood vessels), and improving heart muscle function.
Spermidine may help protect against Alzheimer's by promoting the removal of amyloid-beta plaques (abnormal clusters of protein fragments) from brain cells.
Research indicates that spermidine might help improve cell survival and function in Parkinson's by promoting the removal of damaged mitochondria and reducing the buildup of alpha-synuclein, a protein that forms harmful clumps in the brains of patients with Parkinson's.
Spermidine has been studied for its potential to inhibit colon cancer cell proliferation and promote cancer cell death.
Preliminary research has indicated that spermidine might suppress the growth of breast cancer cells.
Age-related Macular Degeneration

This is a leading cause of vision loss among older adults. Spermidine might help protect retinal cells against oxidative stress, which contributes to this condition.
Some research suggests that spermidine might promote bone health by enhancing osteoblast function (cells responsible for bone formation) and reducing osteoclast activity (cells that break down bone tissue).
Spermidine has the ability to induce autophagy, a cellular recycling process that declines as we age. By boosting this process, spermidine can help remove damaged proteins and organelles, leading to cellular rejuvenation. This can potentially result in reduced fine lines and wrinkles, and an improvement in the overall texture and elasticity of the skin.
Photoaging refers to skin damage caused by prolonged exposure to UV radiation. It's characterized by symptoms like wrinkles, pigmentation, and a leathery skin texture. Spermidine can potentially mitigate photoaging by enhancing the DNA repair process in skin cells damaged by UV exposure.
Preliminary studies suggest that spermidine might suppress the growth of certain types of skin cancer cells, including melanoma. It's thought that spermidine's ability to induce apoptosis (programmed cell death) and inhibit cell proliferation could be mechanisms behind this potential anti-cancer effect.
Spermidine can stimulate the migration and proliferation of keratinocytes, the predominant cell type in the outermost layer of the skin. This is a critical step in the wound healing process, suggesting that spermidine could aid in skin repair following injury.
Atopic dermatitis, also known as eczema, is a chronic skin condition characterized by inflammation and itchiness. Spermidine might help manage symptoms of atopic dermatitis by reducing skin inflammation and improving the skin barrier function.
Blog posts
View all
Can Nutraceuticals Help Fight Diseases ?
Nutraceuticals: Benefits, Types, & Their Role in Health & Disease The goal of maintaining good health is challenging every day with the increase of nutraceuticals. The term nutraceutical wa...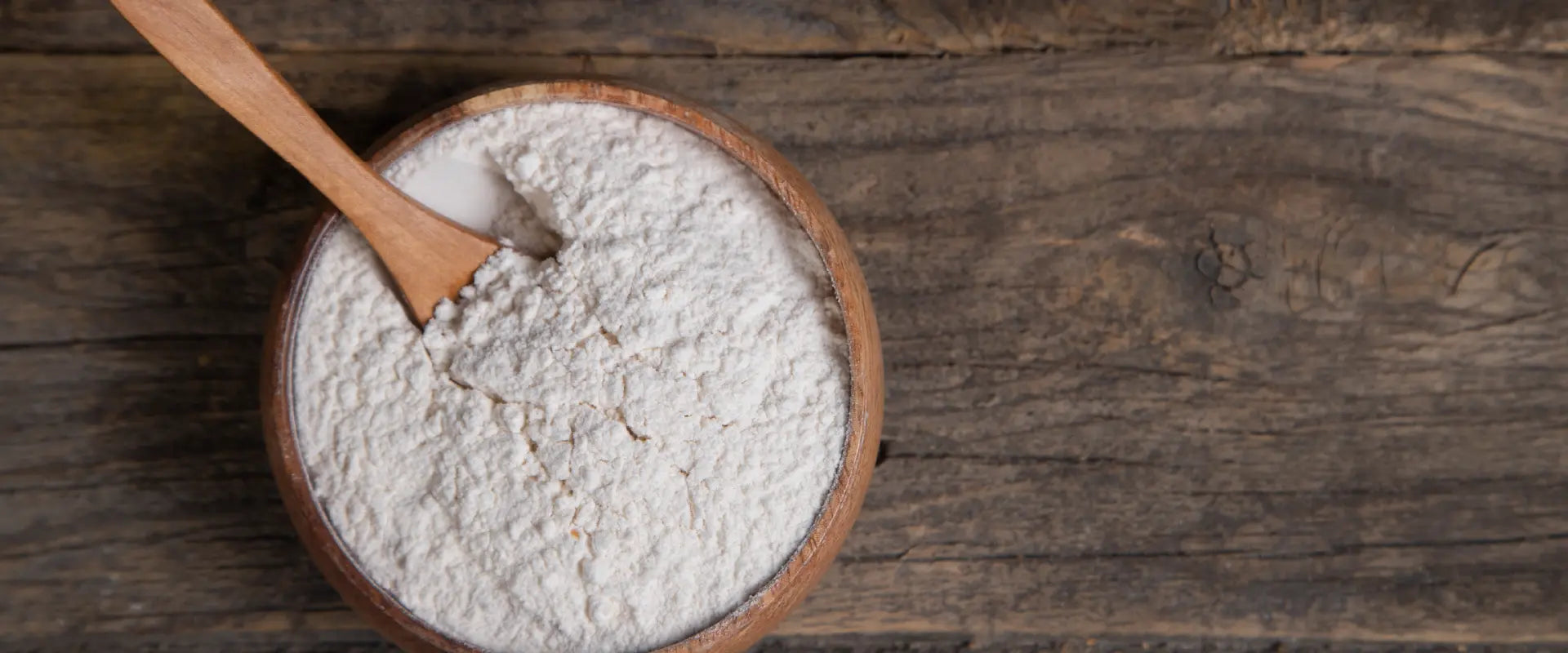 Benefits of Glycine in Anti-Aging and Longevity
Aging is a complex biological process influenced by genetics, lifestyle, and the environment. Strategies to counteract its effects, known as anti-aging, have gained attention for promoting vitality...
What is Spermidine and what are its potential benefits?

Spermidine is a naturally occurring polyamine that plays crucial roles in cellular processes. It supports autophagy (cellular clean-up), aids in cellular renewal, fortifies the immune system, enhances cognitive function, supports cardiovascular health, and promotes healthier ageing.
Autophagy, derived from the Greek words "auto" (self) and "phagy" (eating), is a cellular process where the cells of your body break down and recycle their own components. It's a way for your cells to clean out any damaged or unnecessary parts and use them to generate energy or create new cellular components.
Why is autophagy important?

Autophagy plays a critical role in maintaining cellular health. By eliminating damaged or dysfunctional components, it helps to prevent cellular damage and dysfunction that can lead to a variety of diseases. Additionally, by recycling cellular components, autophagy can provide the cell with essential nutrients and energy during times of stress or scarcity.
How does Spermidine support cellular health and anti-aging?

Spermidine supports autophagy, the body's way of cleaning out damaged cells, which enhances cellular health and functionality. By boosting autophagy and promoting cellular renewal, Spermidine may help slow down the ageing process and contribute to longevity.
Are there any known side effects or precautions when taking Spermidine?

Spermidine is generally safe for consumption. However, in rare cases, individuals might experience mild gastrointestinal upset. Always consult your healthcare provider before starting a new supplement regimen, especially if you have a pre-existing medical condition, are taking other medications, or are pregnant or breastfeeding.
What is the recommended dosage of Spermidine?

The recommended dosage of Decode Age Spermidine Supplement is two tablets daily, one in the morning and one in the evening.
What is Spermidine Trihydrochloride?

Spermidine Trihydrochloride is a form of spermidine, a polyamine compound found in living tissues, that is combined with hydrochloride for improved stability and absorption. It plays a key role in various metabolic functions within organisms, and is known for enhancing autophagy, which aids in cell renewal and anti-aging.
How is Spermidine Trihydrochloride better than other forms of Spermidine?

The combination of spermidine with hydrochloride enhances its stability, ensuring the supplement remains potent and effective over time. Moreover, the hydrochloride enhances the bioavailability of spermidine, meaning more is effectively absorbed by your body, which allows it to have more potent health benefits.
What is the importance of bioavailability in supplements like Spermidine Trihydrochloride?

Bioavailability refers to the extent and rate at which a substance is absorbed into your bloodstream and becomes available to have an active effect. A supplement with high bioavailability ensures that the maximum amount of the active ingredient can be absorbed, thereby enhancing its beneficial effects.
How does Spermidine Trihydrochloride compare with other Spermidine supplements on the market?

The form of spermidine chosen for a supplement can impact its stability, bioavailability, and efficacy. Spermidine Trihydrochloride is often chosen for its improved stability and absorption profile, making it a potentially more effective option. However, individual results may vary.
Should I consult with a healthcare professional before taking Spermidine Trihydrochloride?

Yes, it is always a good idea to consult with a healthcare professional before starting any new supplement regimen. They can provide personalized advice based on your current health status and needs.
Do Spermidine Supplements have an expiration date?

Yes, like any dietary supplement, Spermidine Supplements have an expiration date, which is usually mentioned on the bottle. Always check the date before consumption.
Are there any specific dietary or lifestyle considerations when taking Spermidine?

There are no specific dietary or lifestyle requirements when taking Spermidine. However, maintaining a balanced diet, staying hydrated, exercising regularly, and getting enough sleep can support the overall efficacy of the supplement.
Is Spermidine suitable for vegetarians or vegans?

Decode Age Spermidine Supplement is plant-based, making it suitable for both vegetarians and vegans.
Can Spermidine be used during pregnancy or while breastfeeding?

It's always recommended to consult with a healthcare professional before starting any new supplement regimen during pregnancy or while breastfeeding.
Are there any scientific studies or research supporting the use of Spermidine?

Yes, numerous scientific studies and research support the benefits of Spermidine, particularly in relation to cellular health, brain function, cardiovascular health, and the ageing process. However, as with all areas of science, more research is continually being conducted to further understand its benefits and potential applications.
How does autophagy contribute to health and longevity?

Research has shown that autophagy is essential for longevity, immune function, and overall health. It can help protect against a variety of conditions, including neurodegenerative diseases, cancers, infections, and heart disease. Enhanced autophagy has been linked with an extended lifespan in various organisms.
Can autophagy be influenced by diet or supplements?

Yes, certain dietary interventions such as fasting or caloric restriction are known to stimulate autophagy. Additionally, some nutrients and compounds, like spermidine, have been found to trigger autophagy.
What is the content of Decode Age Spermidine Supplement?

Decode Age Spermidine Supplement contains 99% pure Spermidine Trihydrochloride. Each bottle contains 60 tablets, with each tablet containing 10mg of Spermidine.
How should I consume Decode Age Spermidine Supplement?

The recommended usage is two tablets daily, one in the morning and one in the evening.
Can I use Decode Age Spermidine Supplement for improved skin health?

Yes, one of the benefits of Spermidine is that it promotes cellular rejuvenation, which can lead to improved skin health. It can make your skin look healthier and more radiant.
Does Spermidine provide any potential benefits for cognitive health or brain function?

Spermidine supplementation supports brain health by reducing inflammation, increasing memory cell formation, and facilitating the removal of toxic protein aggregates that may contribute to neurodegenerative diseases like Alzheimer's and Parkinson's.
Can Decode Age Spermidine Supplement support heart health?

Yes, Spermidine has been shown to support heart health by promoting autophagy, reducing arterial stiffening, and lowering blood pressure. This can lead to a reduced risk of cardiovascular diseases.
How does Spermidine supplement promote healthy ageing and longevity?

As we age, spermidine levels naturally decline. Supplementing with Decode Age Spermidine can replenish these levels, induce autophagy, and promote a longer, healthier life.
How can Spermidine assist with hair health and prevent hair loss?

Spermidine is known to prolong the anagen (growth) phase of the hair cycle, which can lead to improved hair health and potentially prevent hair loss. However, individual results may vary and it's always recommended to consult a healthcare provider for personalized advice.
How does Spermidine differentiate from other anti-aging supplements in the market?

Spermidine stands out due to its potent ability to promote autophagy, the body's cellular cleanup process. This not only aids in maintaining cellular health but also combats age-related decline, setting Spermidine apart from other anti-aging supplements.
What is the typical timeframe to see noticeable results after starting with Spermidine?

While individual experiences may vary, some users may start noticing changes in their energy levels and cognitive function within the first few weeks of regular use. However, benefits such as cellular health improvement, healthier ageing, and enhanced immunity may take longer to manifest.
Can Spermidine contribute to weight loss or aid in appetite management?

Spermidine itself is not a weight loss supplement. However, its role in promoting cellular health and function may support overall metabolic health. Always pair supplementation with a balanced diet and regular exercise for optimal health and weight management.
Our customer support is available Monday to Saturday: 10am-6pm.
Call us at +91 9009003095