Sleep
A large number of diseases occur as a consequence of irregular sleep cycles or poor sleep. When we sleep our body goes into the repair mechanism and helps in healing the injured tissues. This promotes the development of new cells, giving you a new life every time you wake up from a healthy sleep. When this natural rhythm of the body is interrupted, the repair mechanism crashes and leaves you feeling irritable, groggy and making you prone to more diseases. Our NMN, procured from Uthever, is scientifically proven to promote healthy sleeping. Within a week of NMN consumption, one can see the improvement in their sleep cycles and also their energy levels. Maybe it's about time to ditch those sleep-inducing pills and go on a natural and much-proven way, the NMN way.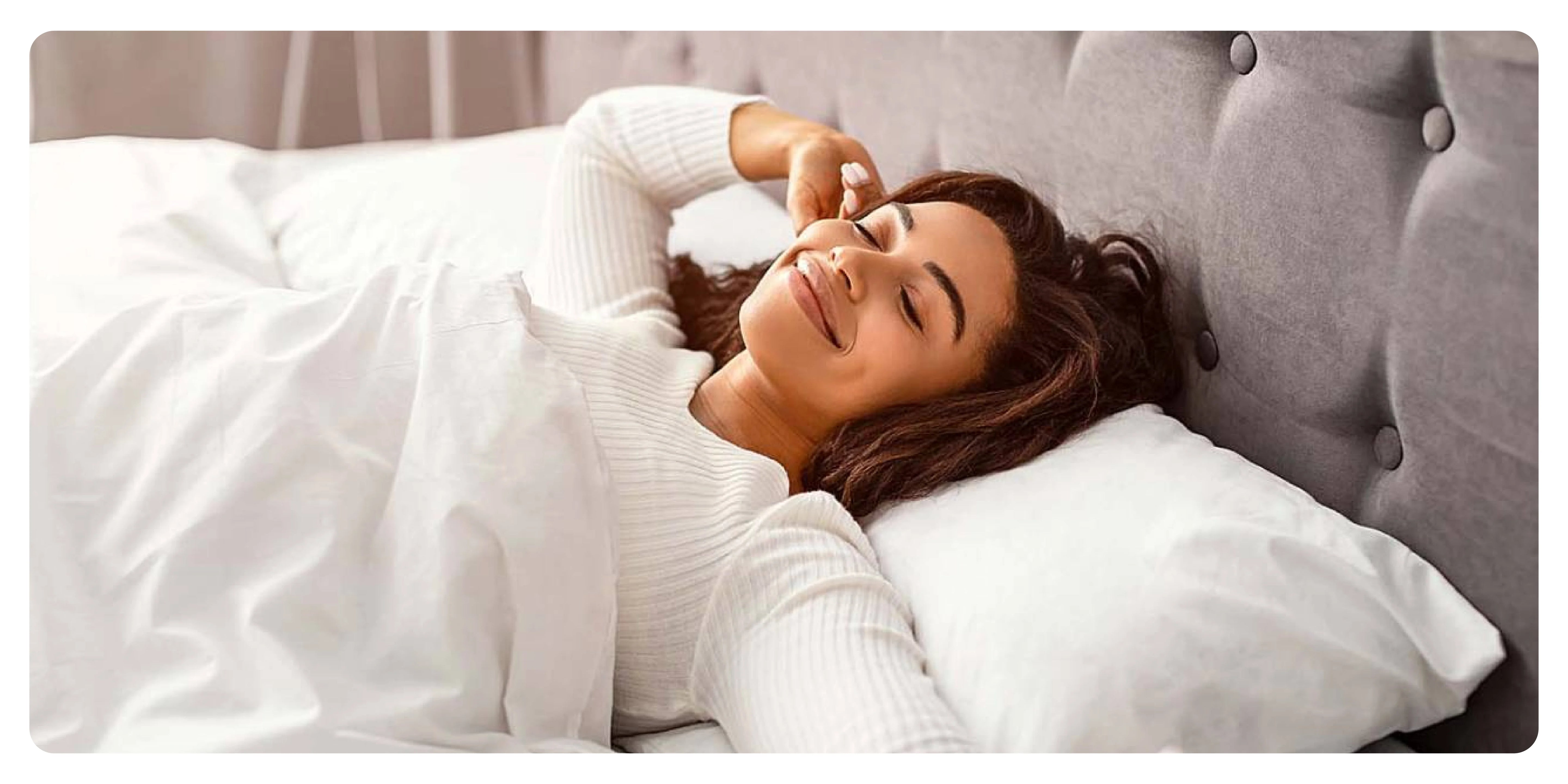 Unlock Deep, Rejuvenating Sleep Through Cellular Support
As darkness falls, your body begins its vital restoration work. Enter NMN. This potent supplement aids nighttime cellular rejuvenation, promoting restful sleep. Embrace the tranquility of the night with NMN, your trusted ally for optimal cellular vitality.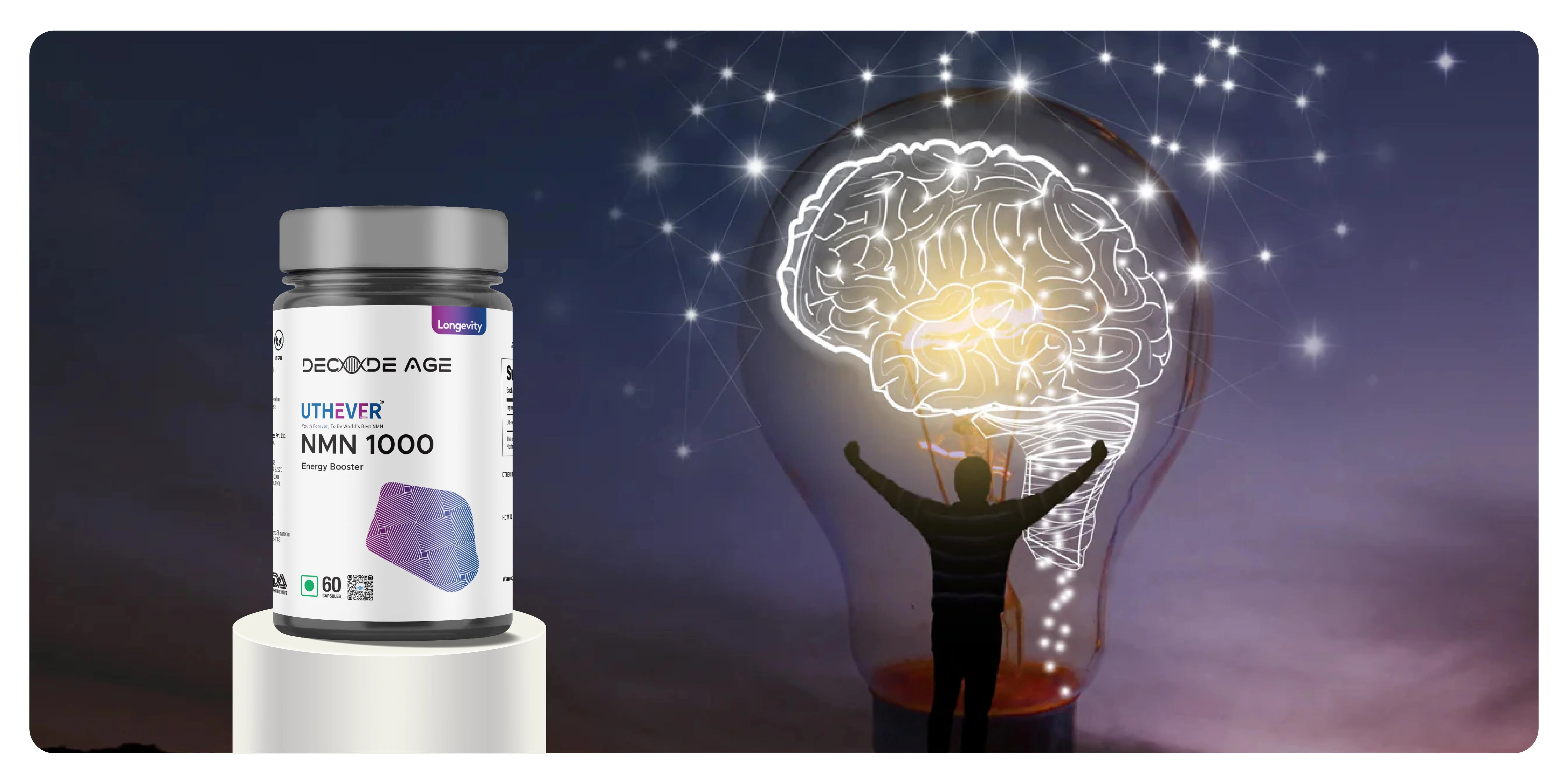 Harness the Power of Restful Sleep for Enhanced Cognition
Our NMN supplement boosts cellular health, including those of your brain. As you enter deep sleep, NMN aids cognitive rejuvenation, priming you for a day of heightened focus and clarity. With NMN, every morning heralds a fresh start for your mind.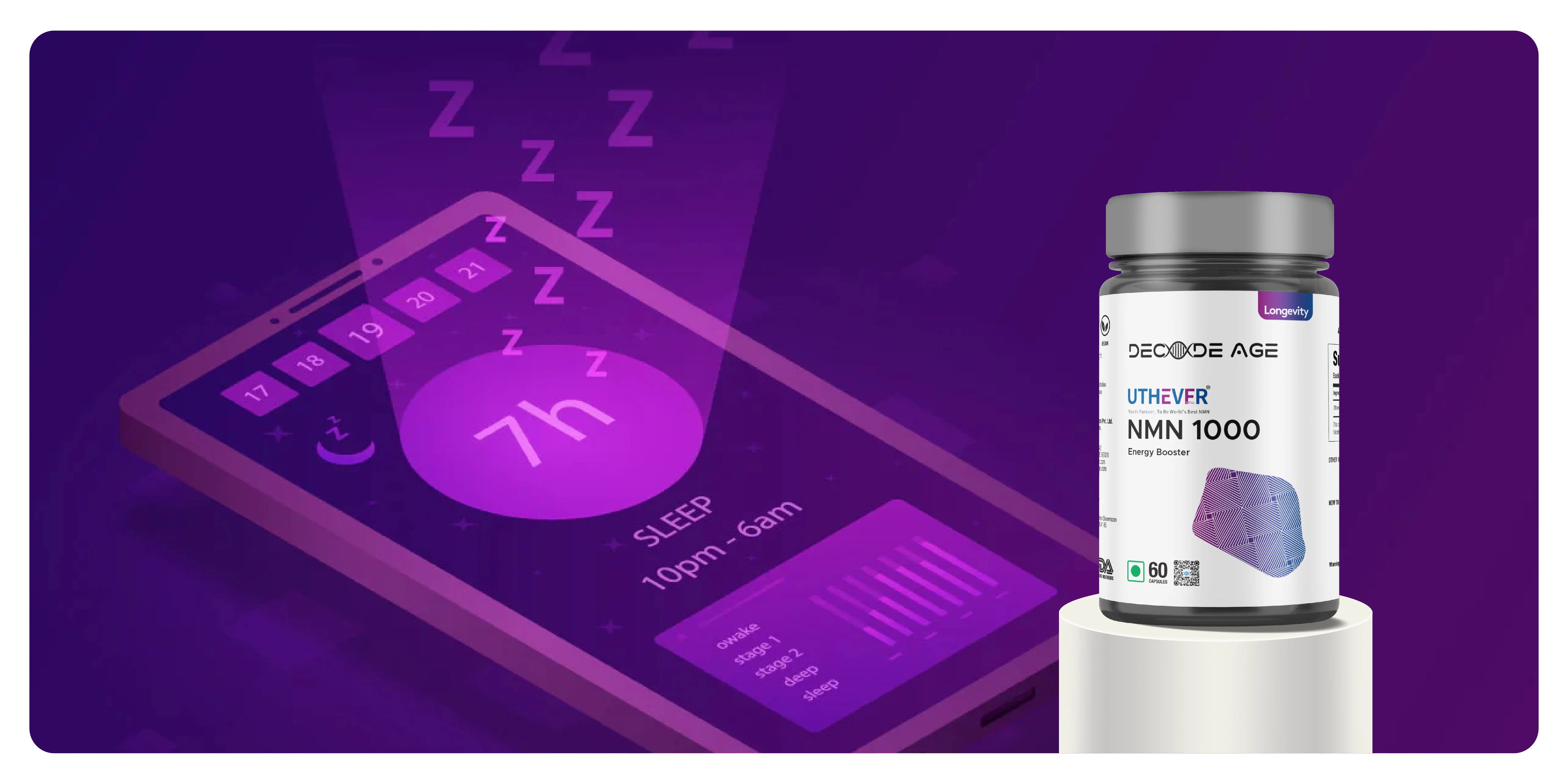 Experience the Transformation that Science-Backed Sleep Support Can Bring
NMN, a scientifically proven supplement, supports NAD+ production, crucial for healthy sleep patterns. By fostering a rich NAD+ environment, NMN optimizes sleep quality, enabling deep, restorative slumber. Feel the science-backed sleep difference with NMN.
NMN works by boosting NAD+ production. NAD+ is a crucial molecule involved in many biological processes, including energy metabolism and healthy sleep patterns. By fostering a rich NAD+ environment, NMN can optimize sleep quality and contribute to overall cellular vitality.
Is it necessary to take NMN every day?

It depends on where you are. Orders processed here will take 5-7 business days to arrive. Overseas deliveries can take anywhere from 7-16 days. Delivery details will be provided in your confirmation email.
How often should I take these supplements?

NMN - Daily after the first meal of the day
Are there any side effects of taking NMN?

Currently, there are no documented side effects of NMN in humans. Researchers have conducted the majority of studies on NMN in rodents, which revealed positive effects on metabolism, brain function, liver, skin, muscle, bone structure, heart health, reproduction, immunity, and lifespan.
Can I take NMN if I am pregnant or nursing?

It's generally recommended to consult your healthcare provider before starting any new supplement, especially if you're pregnant or nursing
What is the effective dose that one can start with?

It depends upon the age group. If you are 25-30 then it is advisable to start with 250mg & gradually increase it. If you are 30+ then you can start with 500 mg & for 50+ people 1000mg is recommended.
Is it fine to switch to 500mg or 1000mg within a week if I don't find it effective with 250mg?

No, it would not be recommended because at least one month.
How do you assure that it's the best quality of NMN from DecodeAge?

We source NMN from UTHEVER, and we assure the top quality in the industry. It is also certified by Intertek, the world's largest testing and certification body. Human clinical trials conducted with NMM Uthever showed that it has the best absorption efficiency. It also has a high purity of 99% or more. We have also received certification for high-purity raw materials from inspection agencies. We also go through heavy metal testing, which allows us to verify there are no heavy metals in any of the ingredients and that they are safe for consumption.
Our customer support is available Monday to Friday: 8am-8:30pm.
Average answer time: 24h